Industrial Re:evolution
a learning game
for ks3-5
Trailer
Industrial Re:evolution is a management puzzle game exploring the causes of the industrial revolution and its impact on England and Wales. The game seeks to serve as a tool for teachers to help their students navigate the complex causal web driving this process. Watch the trailer for an overview of the game's premise, and swipe right for further insight into its features.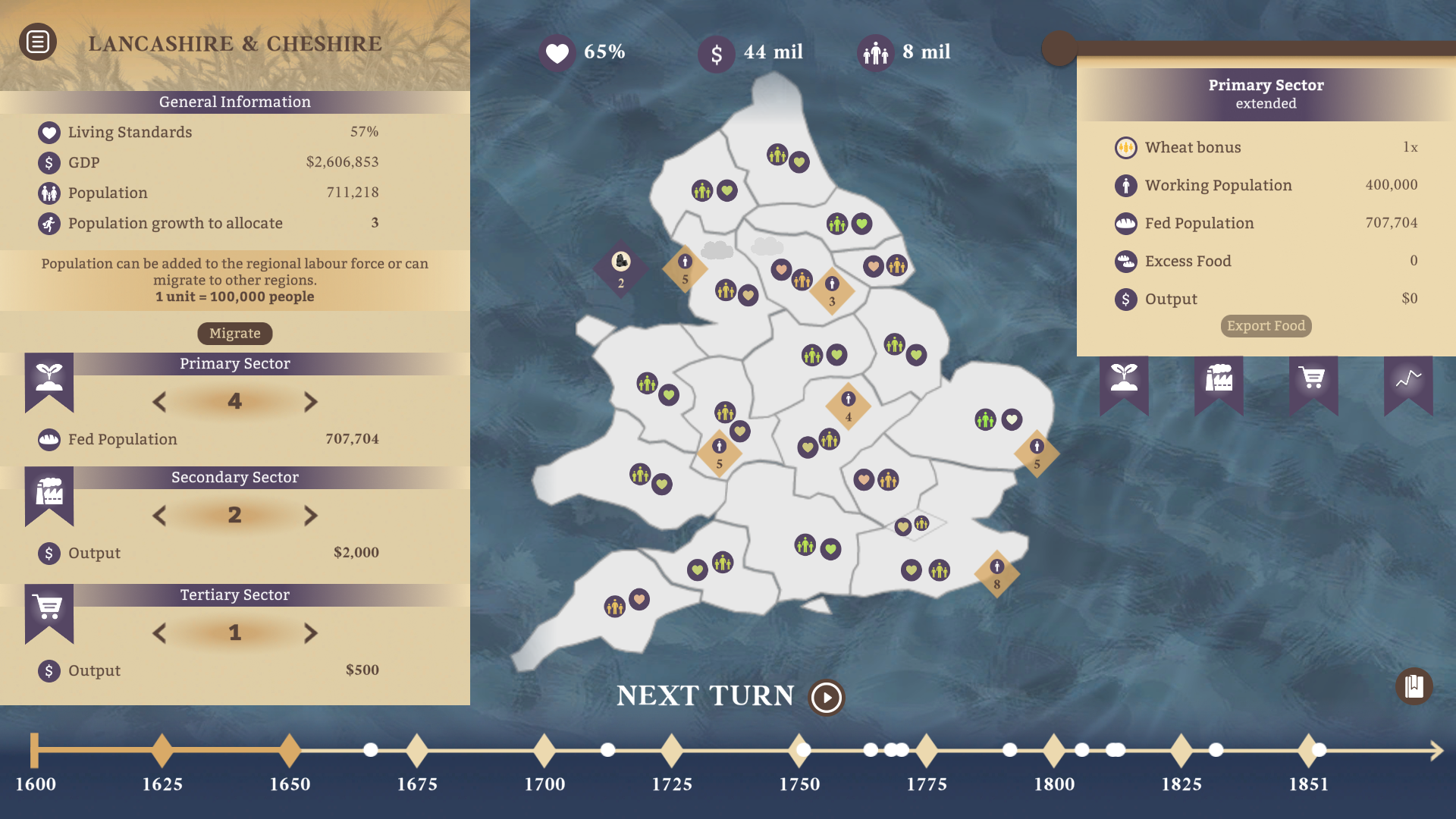 Interactive
Who said economic history was dry and boring? Let students dive into the mechanics of the Industrial Revolution and discover the cause-and-effect relationships that shaped the world we live in today. Migrate populations and manage occupational structure, control the energy supplies and the emerging transport networks, taking advantage of regional strengths to help England and Wales flourish – or stagnate.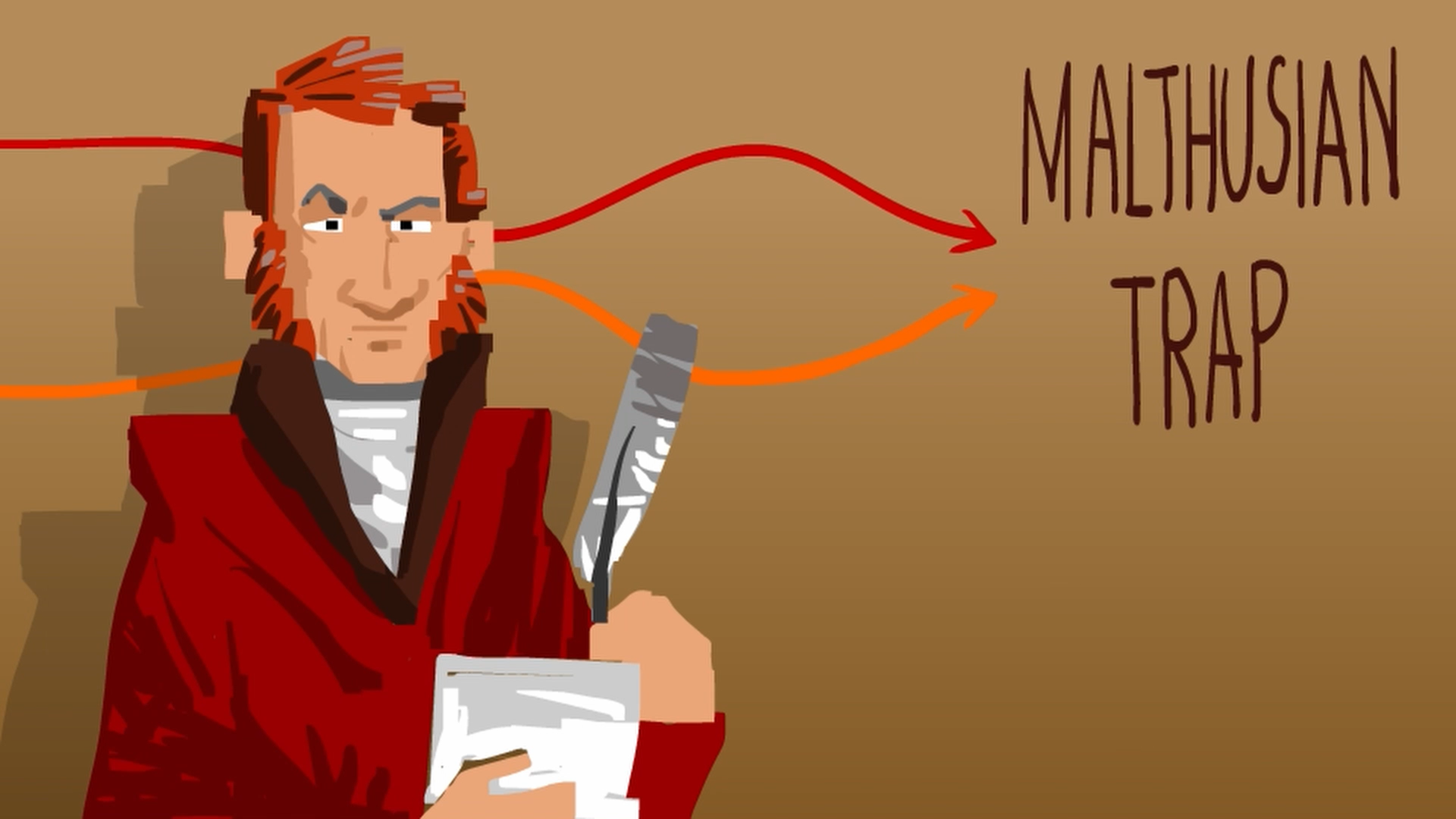 Theory
Meet Malthus, learn core concepts, such as GDP and measures of living standards. Teach the theory behind these changes with animated videos and interactive mechanics. Students are encouraged to consider the impacts of change on a broad spectrum of society, exploring ethical issues surrounding industrialisation, empire, environmental degradation, and rapid population growth.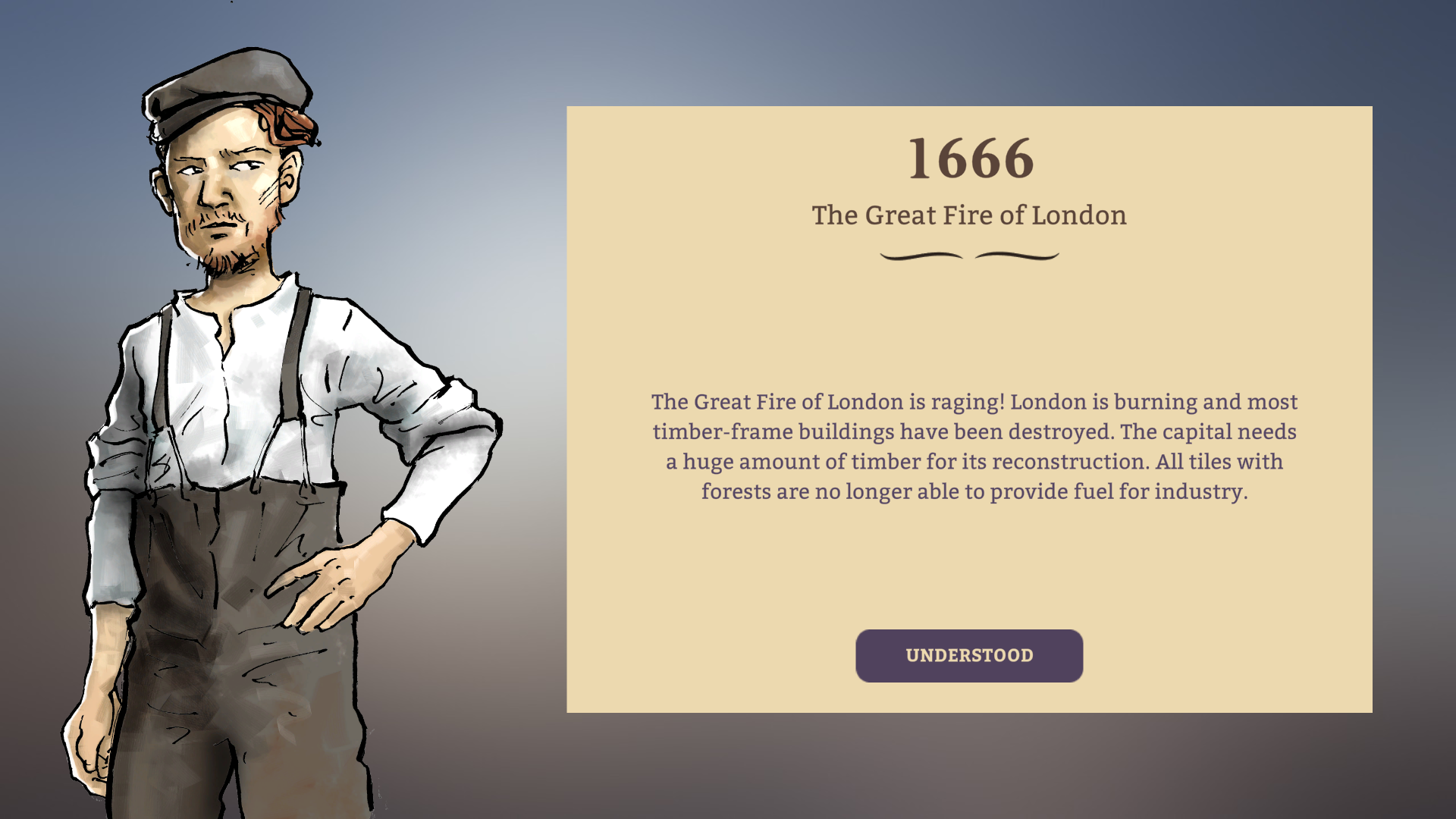 Chronology
Improve student understanding of chronology as they react to events and opportunities arising in the game. The game helps students memorise key events and link them to their social and economic effects. The game embeds learning functions (quizzes, and puzzles) to unlock special features and encourage learning retention of key terms and dates.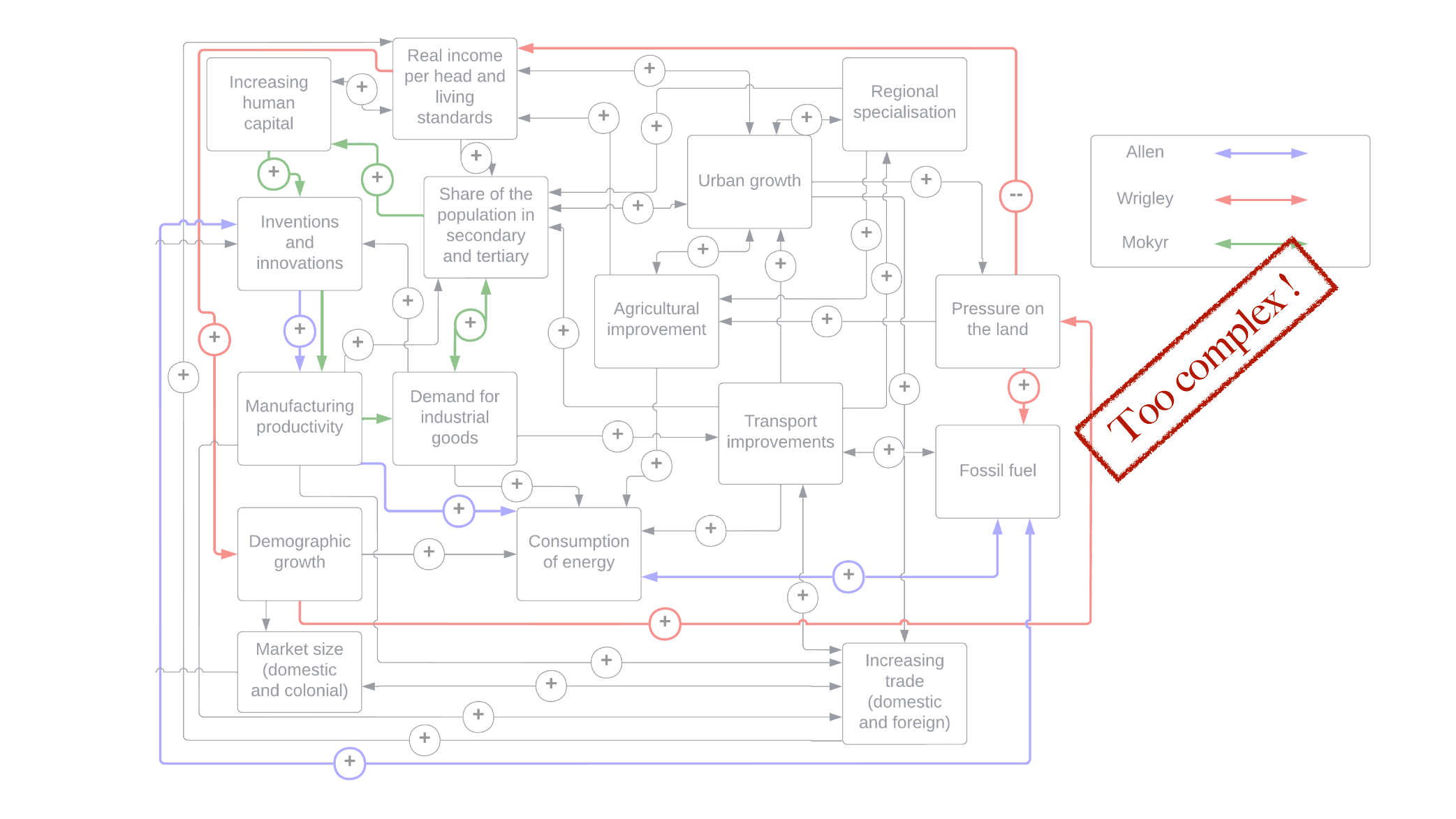 Causality
Complex multivariate causal systems are notoriously difficult to picture. The game acts as a historical sandpit, where students can infer causality through repeated playthroughs. What happens to wood supplies when population grows, and why did coal become the main source of energy in the economy? The game reinforces understanding of the key causal mechanisms and offers material for classroom discussion.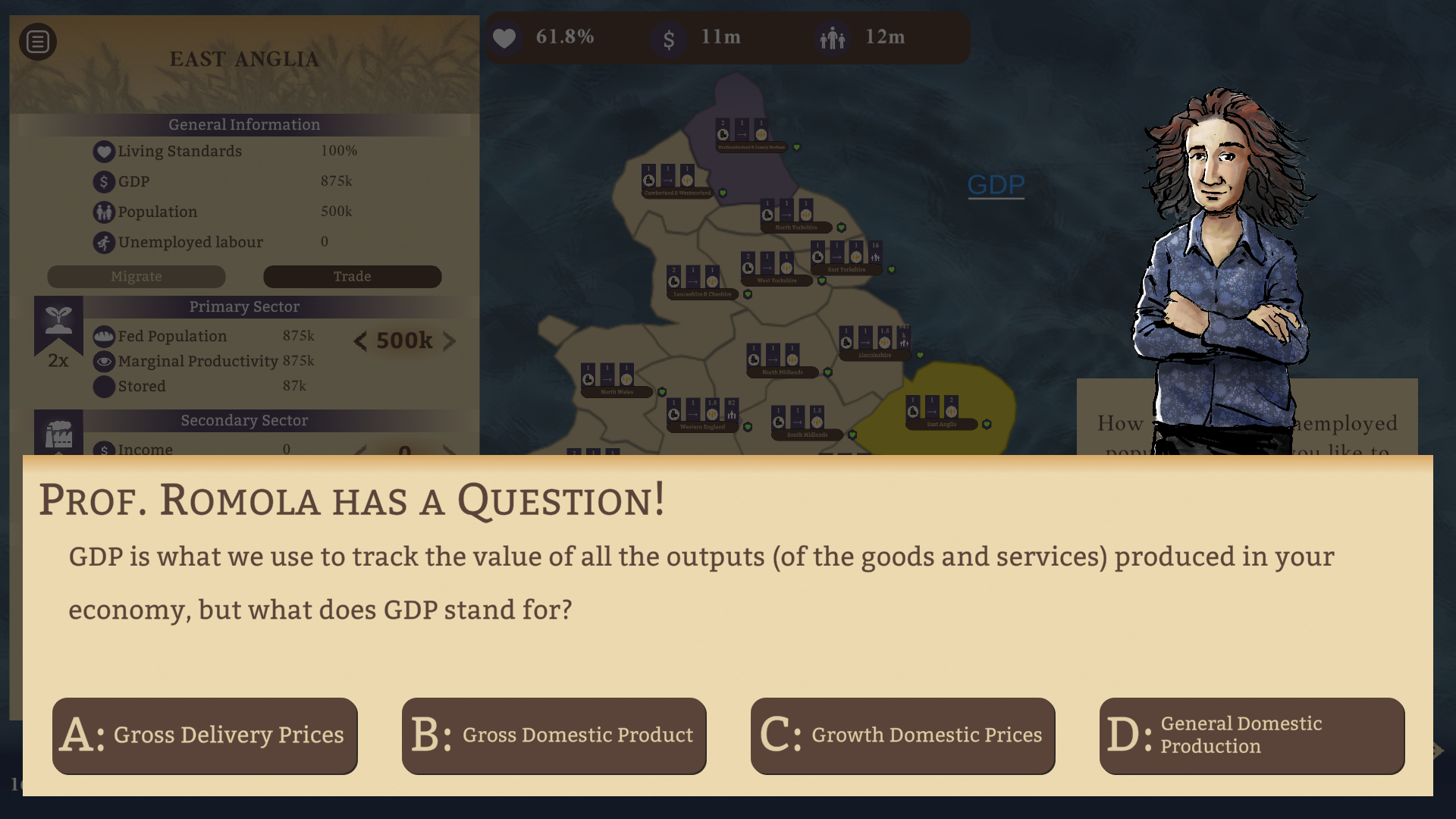 Learning Checks
Explore the game and test your knowledge to unlock new features and improvements for your economy. By finding the right answer you can develop crop rotation in Norfolk, the Cornish steam engine, or even found the Bank of England.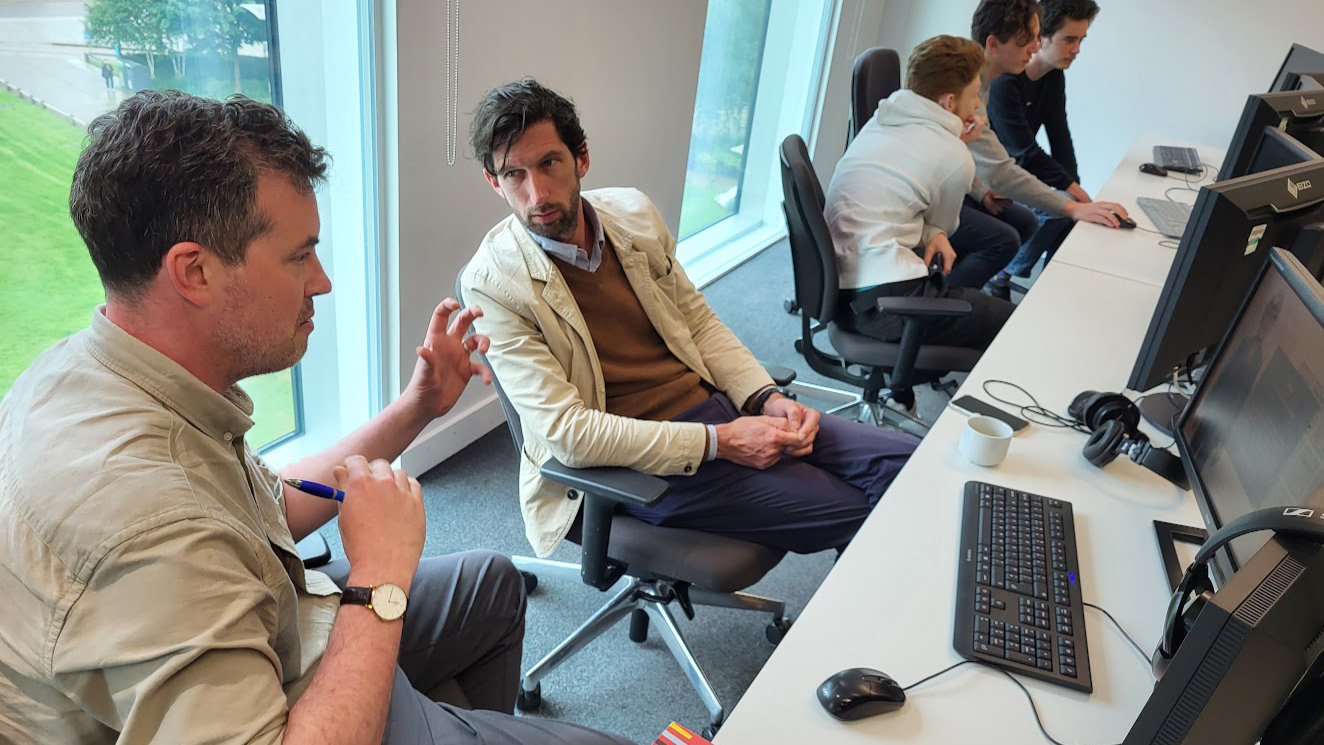 Teacher-led
The game was conceived as a teacher-led activity. It comes with a pedagogical package and prepared lesson plans for KS3-5 and history clubs. The game also allows teachers to track student results, and feedback results for classroom discussion. Learn by play and not by rote!
Meet the team
Dr. Alexis Litvine
Economic Historian and Digital Humanist
Dr. Juan Hiriart
Game designer and lecturer in Interactive Media Art and Design
Dr. Nathan Bowman
Development Lead
Kirsty Pearson
Pedagogical Lead, Head of Social Sciences at Tytherington School
James Williams
Pedagogical Lead, Teacher of History at Downham Market Academy
Dr. Emma Reay
Gamification Advisor, Senior Lecturer in Emerging Media at Anglia Ruskin University
Adam Frith
Animator & Designer
Stan Hinton
Researcher, History Undergraduate
Participating Schools
Tytherington School
Macclesfield
Cromwell Community College
Chatteris
London Academy of Excellence
London
Cambourne Village College
Cambourne
Downham Market Academy
Downham Market
Colyton Grammar School
Colyton
Highworth Grammar School
Ashford
Turing House School
Twickenham
Colchester County High School for Girls
Colchester
Sacred Heart Catholic School
Camberwell
Burnt Mill Academy
Harlow
Impington Village College
Impington
With funding from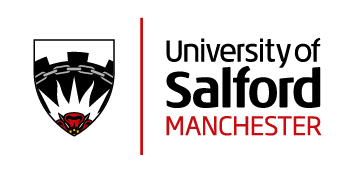 Get in touch
If you would like to implement Industrial Re:evolution or contact the research team, send us a message!